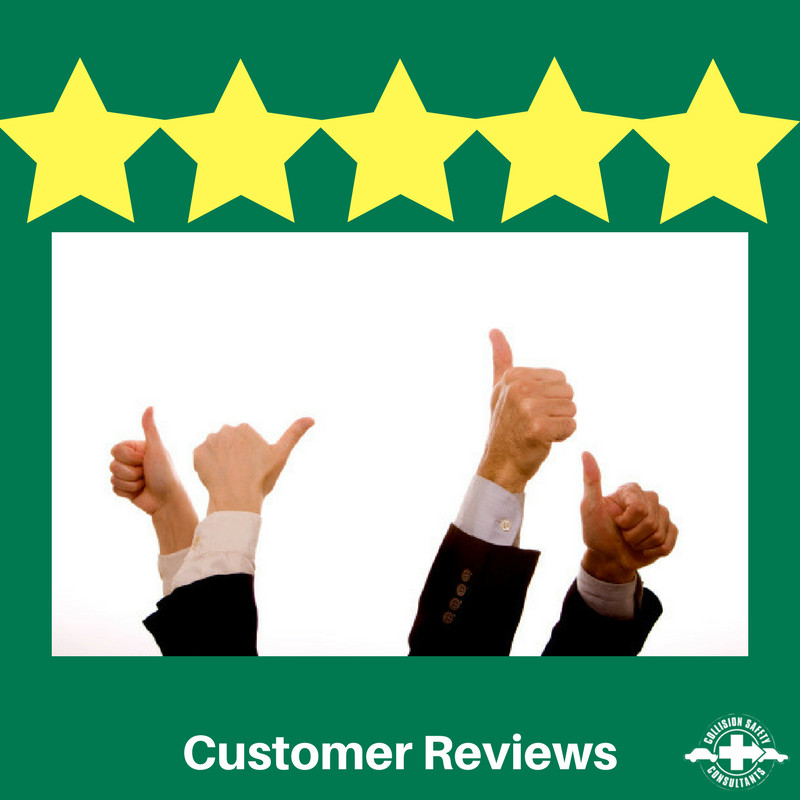 We Appreciate Your Reviews!
Collision Safety Consultants of Southeastern Louisiana appreciates customer reviews. The reviews you see listed below help showcase the effort we put into our services. Many people come to us with various collision and insurance-related challenges. Challenges such as:
Diminished Value Claims
Total Loss Of A Vehicle
Dealing with OEM (Original Equipment Manufacturer) part issues
Direct Repair Program (DRP) challenges
And much more…
Here are some of the reviews that will give you a better idea of the commitment to customer service that we provide.
---
Pat&Vera are truly amazing. They will giude you through the entire process but be prepared to fight. They will give you the neccessary tools to succeed.

Christopher Hatt
---
A happy customer who received $2800.00 for their diminished value claim!
---
Great, fast, modern company. Can operate via text and email, no waiting on hold for hours just to get a voicemail. I hired them for a diminished value claim, 8 days later I had a check for $2800.00! Great service, highly recommend!

Jordan Haldeman
---
A happy customer who received $3500 more for his diminished value claim.
---
The team here is knowledgeable and helped us with nightmare situation as the insurance company's valuation came back too low on our totaled vehicle. Their non-biased reporting got us an additional$3500 over what we were offered. Well worth it and I will always recommend.

Ben Kaufman
---
Happy to help Amberleigh with her diminished value claim here in Louisiana!
---
So incredibley helpful! Would highley reccomend to anyone needing diminshed value qoutes. They are so easy and pleasant to work with, and provide a truly unbiased evaluation. They are supportive and work on your behalf to deliver your needs.

Amberleigh Carter
---
Eric had some significant challenges while dealing with his insurance company. What they were offering as a "total loss" settlement was unacceptable. We were happy to help him with his claim. We also appreciate his recommendation and review! Be sure to read another customer story regarding a "total loss" settlement in post entitled: Total Loss Of Your Car – Don't Settle With Your Insurance Company
---
I want to send a special THANK YOU to Vera and Pat at Collision Safetey Consultants. My insurance company was trying to give me $830.00 for my Avalanche being totaled. This great couple stepped in and got me alot more. Vera and Pat were very friendly and informative. I highly recommend them if you are having trouble with an insurance company. THANK YOU AGAIN.

Eric Poyorena
---
Frank's review is our personal mission. Our experience in the collision and automotive industry serves our clients in the state of Louisiana quite well. Thank you Frank for the review!
---
Great people looking out for the customer's best interest.

Frank Rinaudo
---
We work closely with numerous body shops here in the state of Louisiana. Brandon's review highlights the fantastic partnership we have with body shop businesses. Thank you Brandon for the review!
---
Pat and Vera are very knowledgeable and great to deal with. They have helped out customers of mine with total losses and diminished value claims. Definitely going to contribute to the relationship.

Brandon Parker
---
Would you like to have the same experience as these customers have had? These customer reviews highlight the commitment we have to solve your insurance and vehicle-related challenges. Can we help you? Fill out the contact form below and we will contact you.