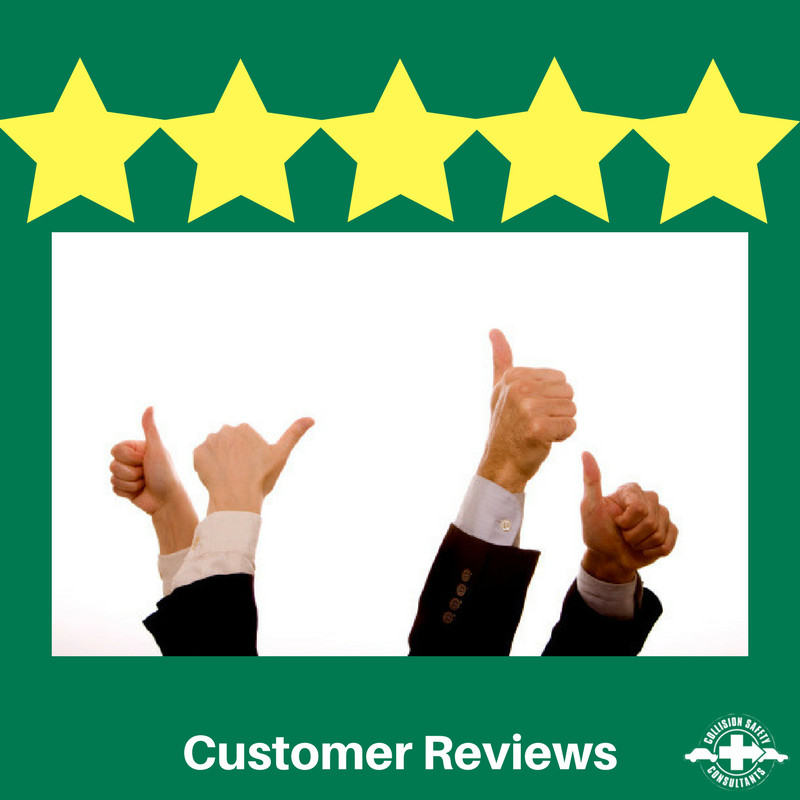 We Appreciate Your Reviews!
Collision Safety Consultants of Southeastern Louisiana appreciates customer reviews.  The reviews you see listed below help showcase the effort we put into our services.  Many people come to us with various collision and insurance-related challenges.  Challenges such as:
Diminished Value Claims
Total Loss Of A Vehicle
Dealing with OEM (Original Equipment Manufacturer) part issues
Direct Repair Program (DRP) challenges
And much more…
Here are some of the reviews that will give you a better idea of the commitment to customer service that we provide.
A happy customer who received $2800.00 for their diminished value claim!
---
A happy customer who received $3500 more for his diminished value claim.
---

"Diminished value claims" is a term that is not often used in our everyday vocabulary.   That is where we come into the picture.  The bottom line is that you may be entitled to more money from your insurance company based on your inherent diminished value claim.  Amberleigh was kind enough to recommend us and we appreciate her business
Happy to help Amberleigh with her diminished value claim here in Louisiana!
---
Steven had a complex insurance problem that took a lot of legwork to address in order to come to this outcome.  We thank Steven for his business and his recommendation!

---
Alexza brought us a challenge with her insurance company that involved a total loss claim as well as Direct Repair Program challenges.  We appreciate the review and the recommendation.  Learn more about her story by reading our post: Direct Repair Program That Failed A Customer
---
Eric had some significant challenges while dealing with his insurance company.  What they were offering as a "total loss" settlement was unacceptable.  We were happy to help him with his claim.  We also appreciate his recommendation and review!  Be sure to read another customer story regarding a "total loss" settlement in post entitled: Total Loss Of Your Car – Don't Settle With Your Insurance Company
---
Frank's review is our personal mission.  Our experience in the collision and automotive industry serves our clients in the state of Louisiana quite well.  Thank you Frank for the review!
---
We work closely with numerous body shops here in the state of Louisiana.  Brandon's review highlights the fantastic partnership we have with body shop businesses.  Thank you Brandon for the review!
---

How would you react if you opened your wallet and found $2000.00 that you were not expecting?  Happy? Excited? Surprised?  I am sure you can think of many other descriptive words.  Anna experienced those types of feelings when she worked with us on her total loss claim.  Thank you, Anna, for the review and recommendation!
Would you like to have the same experience as these customers have had?  These customer reviews highlight the commitment we have to solve your insurance and vehicle-related challenges.  Can we help you?  Fill out the contact form below and we will contact you.