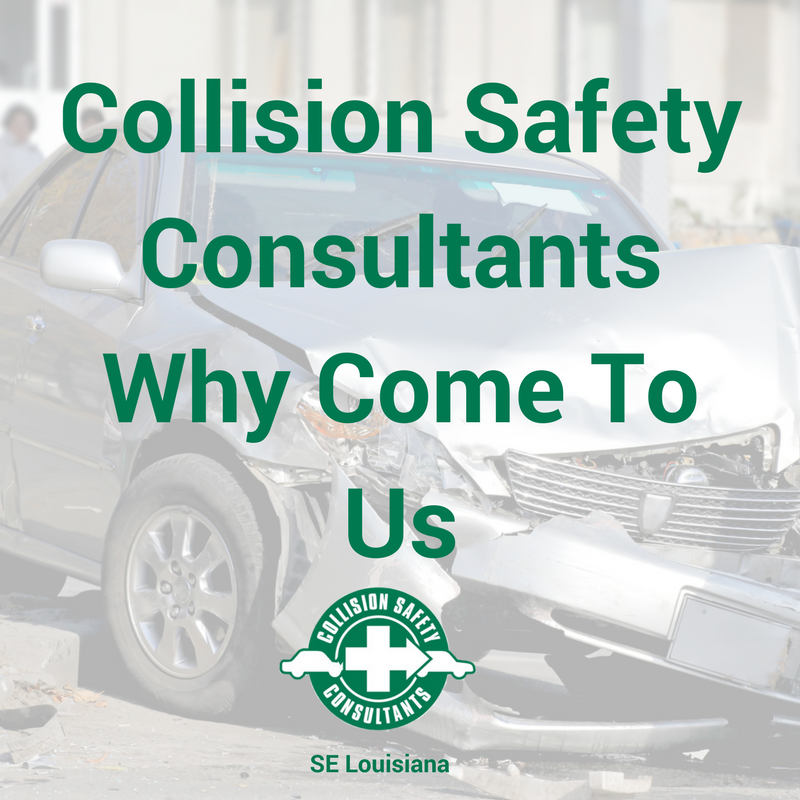 Welcome To Collision Safety Consultants of SE Louisiana
We are Pat and Vera O'Brien, owners/inspectors for Collision Safety Consultants of Southeastern Louisiana. We have succeeded in the automotive reconditioning business for more than 18 years.  Being in that business model helped us to really get to know the needs of our customers.  We found that dealing with insurance companies can be challenging and many people will do anything to try to avoid that conversation. We promise to keep your interests paramount as we navigate the treacherous path ahead.
Fight For Your Rights
Collision Safety Consultants of SE Louisiana focuses on fighting for the rights of the policyholder either to get diminished value for the damage to the vehicle or the actual cash value for the total loss.  We have found that people simply accept the insurance company's offer, leaving lots of value on the table—to the benefit of the insurance company and not for you.
When we talk to body shops, we tell them that they have an ally when it comes to getting the insurance companies to pay them for their work. We mainly fight for independent shops who don't cater to big insurance companies. We only answer to you…the customer!  Our focus is to educate our customers about their rights. When you need a little muscle added to your fight, we're here for you!
You Don't Have To Settle
It's an injustice that big car insurance companies think they can get away with offering so little to you…the consumer. You don't have to settle—you have the right to pick your own body shop.  You have the right to get what your totaled car is REALLY worth, and you have the right to go after Diminished Value.
Improper repairs are also a safety issue for your family. You don't have to settle for less than proper repairs either. Big companies won't give you this information.  That is where we come into the picture.  We will dig up the information, point it and out and fight for it. That's our public service!
We Deal With Insurance Companies Every Day
Hopefully, an accident is an extremely rare occurrence for you.  Accidents produce shock and shock produces a situation with little clarity.  That is where we come in.  We see and deal with this on a daily basis.  Besides working with your insurance company, we also work very closely with reputable body shops to offer their customer additional assistance during the repair process. There are many details insurance companies don't want to divulge to their policyholders/claimants during the repair process. With our experience, we expose tactics and processes that may undermine the function, appearance, safety, and value of your vehicle.
So in summary, we are here to help you.  We want you to get what you deserve.  Dealing with a wreck or crazy repairs is a very stressful situation to be in.  Rely on our experience and expertise.  We are here to provide a 'BIG EASY' way to make a wreck right.
For more information feel free to contact us. You can also learn more about our services by clicking here.  
A Little More About Us
Pat OBrien
New Orleans has been my home from a very young age. My family moved from the city to North of Lake Pontchartrain when I was about 5 years old. Small town living suited us well and I have continued to live on the Northshore of Lake Ponchartrain to this day. My son and stepson live in the same area and we enjoy a close relationship. I met my wife 11 years ago and our daughter was born almost 5 years ago.
As a young man, and a new father, I quickly realized that determination and hard work would be the key to providing for my family. I worked for a family air conditioning business as repairman and installer for several years. It was hard work, but I enjoyed the technical work and assisting customers. Some years later, I contracted with a franchise that specialized in auto reconditioning for car dealerships. This type of work intrigued me because I had always been a detail oriented person and this would allow me to show my skill. For 18 years I serviced car dealerships in the Greater New Orleans area. During those years I have made some fast friends and learned some hard lessons. The weather in Louisiana is not always kind. This forced me to adapt my skills and work my way through the obstacles presented – no matter the season.
I've seen some crazy repairs in my years of auto paint reconditioning. I was amazed to learn that people were not even aware that their cars were repaired so badly and they were not safe driving it. I promised myself from the beginning that no matter what repair I was hired to do, it would be done right. I passed that promise on to each and every person who trusted me to repair their car. This resulted in many repeat customers and many referral jobs. I take great pride in knowing what kind of job I've done.
When my daughter came along, my wife and I decided that home was where she needed to be. My business had also grown to the point where her assistance would be greatly welcomed. She quickly stepped in and handled all aspects of invoicing and accounting. What an asset she has proved to be.
Together throughout the years, we have seen our share of shoddy repairs – seen and unseen. We've also been surprised to learn what strides the insurance companies will take to NOT pay for losses. We have seen many instances where the insurance companies owed claimants additional money for poor repairs put out by their "recommended" body shops (aka. DRP or Direct Repair Shop). These shoddy repairs put your family and my family at risk every time we get on the road. As you can see from our prices, our services are quite reasonable. Our ultimate goal is to ensure that your vehicle repair meets Louisiana safety guidelines. We take pride in keeping Insurance companies and body shops HONEST.  These reasons and many more are why we are today with our business – Collision Safety Consultants of SE Louisiana.
Feel free to connect with me on LinkedIn
Vera OBrien
Born and raised in, Houma, Louisiana (Bayou Black Community). Our family of six moved to Middle Tennessee in the mid-eighties where I schooled and graduated from Riverdale High School in Murfreesboro, Tennessee in 1990. Upon entering the workforce, I quickly learned that honing my customer service skills would lead me into any career direction I wished. Trained to be a hard worker from an early age, I set out to begin my work life as a young woman. My work ethic allowed me to move into retail management very quickly. Soon after, I moved into a position of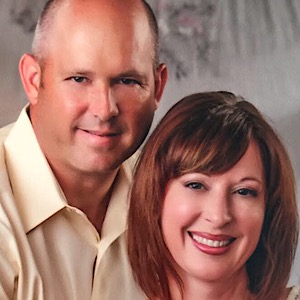 administrative assistant to the VP of a Ford Motor company finance office. I found that I excelled at assisting executive leaders. These positions require attention to detail, "can do" attitude for all projects, multi-tasking, prioritizing, flexibility and just plain hard work. These qualities were part of my daily duties as an Administrative Assistant to the Executive team of a community hospital in Slidell, Louisiana. A position I proudly held for eight years.
When my daughter was born, my husband and I decided that home was where I needed to be. The skills I had honed through the years would come in handy with our family business of Auto Reconditioning. My husband had handled all aspects of the business for 18+ years prior to this. I stepped in and began handling all billing and accounting for our dealership customers in the Greater New Orleans Area. I would, very quickly, become proficient in reading estimates, ordering parts, ordering supplies, etc.
My husband and I are well versed in assessing damage to vehicles – seen and unseen. We have found that many vehicles you and I share the road with have been repaired incorrectly. These shoddy repairs compromise the safety of you, me and our dear loved ones. That's just not right!
With our investigative skills and years of expertise, we have found that the insurance company may indeed owe claimants additional monies due to the poor work put out by their "recommended" body shops (aka. DRP or Direct Repair Shop). Incorrect or faulty repairs are more common than you think. Don't put the safety of your family at risk!
Our services are quite reasonable with the goal of making sure that your vehicle repair meets Louisiana safety guidelines. We pride ourselves on keeping insurance companies and body shops HONEST. This protects you and your family.  Collision Safety Consultants of SE Louisiana is there for you.
Feel free to connect with me on LinkedIn
So welcome to Collision Safety Consultants of SE Louisiana.  Thank you for being here today and we look forward to serving you, your friends and your family.