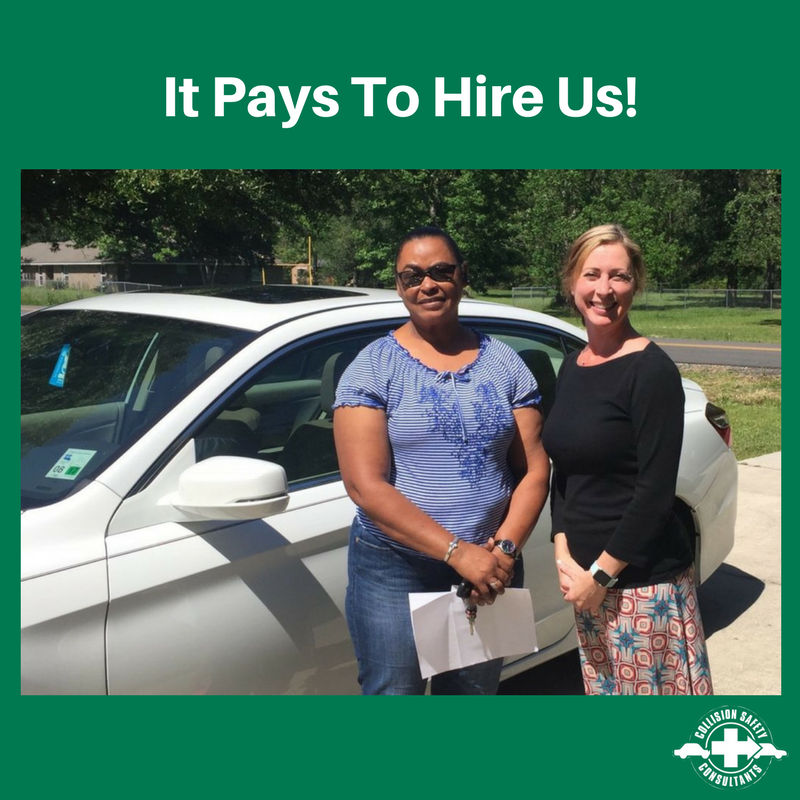 Why Hire Us
Why hire us? In one word…Success.  Nothing makes Collision Safety Consultants of Southeastern Louisiana happier than to have those difficult conversations with our customer's insurance company and to come out with a positive result.  Our consistent commitment to excellence and customer service.  Our customers have been more than happy to provide us with reviews and feedback.  Below are a few success stories that you could experience today.  Hire us and you will see why.
Here Are Our Stories
A 2005 Jeep Willys Edition was recently totaled. The 1st party insurer Progressive started their initial offer at $11,169. She hired us at her body shop's insistence. 2nd offer with our report was $13k. We forced them to hire an independent appraiser and their subsequent offer of $17,000 was accepted. That's $5831 more than their 1st offer! Never Ever Accept the First Offer
We recently were quite successful with a couple of total loss claims that our customers had to face.  One of our customers received $2200.00 more for his totaled Honda Civic.  Another customer who owned a Camaro received $3500.00 more for his total loss claim.  The moral of the story is the same.  Hire us!  Don't settle for the first offer your insurance company provides.
Recently, a driver called us because he was only offered $24k for his totalled 2014 Dodge Ram 1500 Laramie with 74,698 miles. He felt it was way too low. He was certainly right. With our Actual Cash Value report and support, he's settled on $31,356.91. That's $7357 over his initial offer.  The moral of the story…hire us
I'm pretty proud of this one: A sweet lady with a brand new 2017 Nissan Armada (768 miles on it) was T-Boned recently. She hired us for Diminished Value and just settled for $5499 with our report and support.  The moral of the story…hire us.
A local man recently totalled his 2010 Ford Flex with 125k miles. His insurance company offered him $8500. His body shop said to call us for help. With our Actual Cash Value report he got $2300 more for his totalled Flex.  The moral of the story…hire us.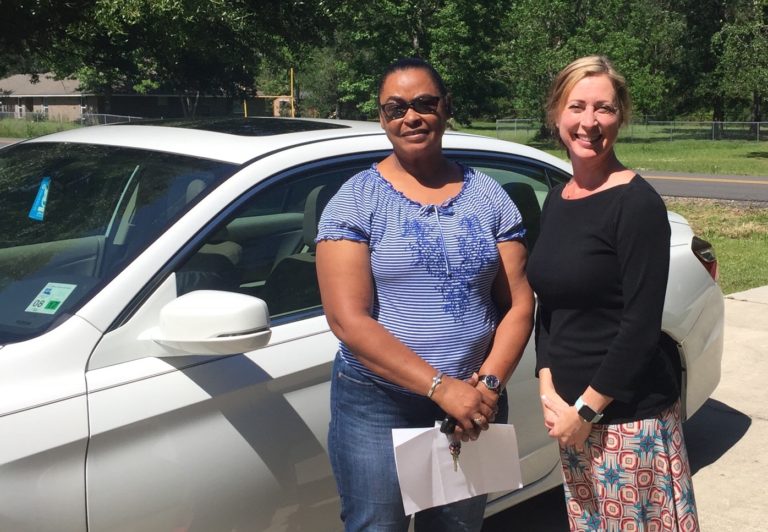 Happy Customer picking up her check!
Ms Gloria's 2017 Honda Accord EX-L was backed over by an 18-wheeler. We are so thankful she did not sustain injuries herself. She got her vehicle fixed at Franks Accurate Body Shop in Slidell, LA. He told her to call us for information on Diminished Value. She did and got $2800 for her car's loss in value. It was a BIG EASY way to make her wreck right! She asked for more business cards to give to her workmates and family. Thank you, Ms Gloria, for trusting us with your claim. It was a pleasure to work with you.  The moral of the story…hire us.
Collision Safety Consultants is the big easy way to make a wreck right, here in Southeast Louisiana.  Contact us today.