Complete Collision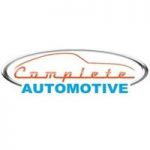 Business Description:
Complete Collision is an automotive body shop we recommend in Zachary, Louisiana.  Learn more about them.
Get the highest quality repair service and products in Southern Louisiana at Complete Automotive in Zachary! Complete Automotive in Zachary provides our customers in Zachary, Baton Rouge, St. Francisville, Pride, Slaughter, and the surrounding areas with reliable repair service and products you can trust.