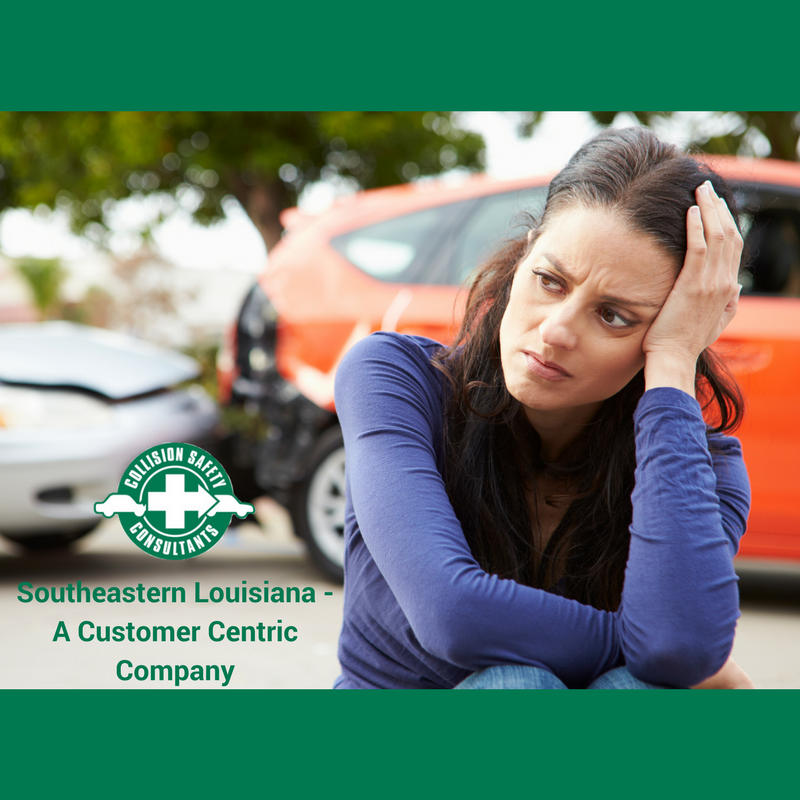 Can we just say that we love the State of Louisiana?  We appreciate our customers for their business and for helping spread the word about who we are and what we do.  We fall under the classification of 'you don't know what you don't know'.  We have lost track on the number of occasions when a customer has made the comment: "I never knew your type of business existed". Most people are left with little option when talking to their car insurance company about diminished value claims, total loss, and collision repair inspections.  That is why this business model exists and as you can see from the article below, we are growing.
We are a customer-centric organization.  Our focus is on you.  We are here to help maximize your insurance claim.  Please enjoy the business overview article that was originally posted on AutoBodyNews.com.  To learn more about the services and reviews we provide in the State of Louisiana click here –> Services —-Reviews
Contact us today if you need help with your diminished value claim, total loss claim, and/or collision repair inspection.
---
Collision Safety Consultants, Stakeholders Ensure Proper Repairs
Written by Stacey Phillips
Billy Walkowiak, founder of Collision Safety Consultants
Since Billy Walkowiak founded Collision Safety Consultants seven years ago, he has helped consumers, body shops, dealerships and even insurance companies with diminished value claims as well as inspecting post-repair vehicles to determine whether they were fixed properly.
"It used to be that body shops didn't like Collision Safety Consultants and they were worried about what I was going to do," said Walkowiak, president of the North-Carolina-based company. "I actually have body shops now that hire me to look at their cars to make sure they're doing the right thing."
He said over the last couple of months, one of the largest MSOs asked him to inspect vehicles that were repaired by their technicians because they didn't think they fixed them correctly and wanted a third-party opinion. "The ones that care about their business embrace me and the ones that don't, disgrace me," said Walkowiak.
His message to collision repairers is to use OEM repair procedures and the proper equipment to ensure vehicles are repaired correctly. "The cars nowadays are so technical a lot of people don't have a resistance welder or computerized measurement system and they are fixing hard hits," he said. "The vehicles are engineered today with such low tolerance you can't fix them if you don't have the right equipment."
He said that shops often tell him that they've been doing it a certain way for 40 years. "Well, these aren't the cars we manufactured 40 years ago," said Walkowiak.
When a consumer brings in a vehicle they are concerned about to his business, he starts out by doing a free visual inspection. "If it's something cosmetic, we don't make an issue out of that. That's not what we're looking for," he said. "We're looking for things that can endanger the lives of the passengers of the vehicles."
After conducting an inspection, Walkowiak said they always give the body shop the first opportunity to make it right. He will show a customer what's wrong the vehicle and then let him or her decide whether or not to take it back to the shop to repair it correctly. "The consumer is ultimately the vehicle owner, and the choice is theirs," he said.
When the company was first established in 2010, Walkowiak focused mainly on diminished value claims in North Carolina and South Carolina. "The more I started doing diminished value claims, the more I found out that consumers weren't getting quality repairs, and they were being taken advantage of by not only unscrupulous body shops but by insurance companies," he said. "They weren't getting quality repairs and they weren't getting paid what they should for their vehicle's loss in value."
He found he was getting 75,000 to 100,000 hits a year on his website from those who were interested in what he was doing. Many consumers were also reaching out to share stories about a bad experience with a body shop and wanted to know where they could find someone to help them.
Walkowiak would then contact a nearby body shop and ask to be his eyes and ears. "I handled the paperwork but I needed someone to physically look at the vehicle because there might be a bad repair," he said. He now receives about 15 to 20 requests per week. Most of these are asking how to overcome short pays when an insurance company is not willing to pay for the repair.
Since first opening Collision Safety Consultants, Walkowiak has extended his business to include total loss assessments. "A huge piece of business now is doing valuations for consumers on total loss where insurance companies are not willing to pay them a fair market value," he said.
"Now that I have four associate locations, it's more evident to me that the problem hasn't changed," said Walkowiak. The first associate location opened in Scottsdale, Arizona in March 2016. Locations in Texas and New Orleans soon followed that same year and one in Pennsylvania was established just recently in 2017.
All of the locations work with multiple shops in their area of business to help ensure proper repairs, as well as assist customers with total loss value and diminished value.
"It's kind of like a value-added service that doesn't cost the shop anything," he said. "The shop is the one that gets the accolades."
New Orleans
Vera O'Brien and her husband Pat own Collision Safety Consultants of Southern Louisiana and serve the greater New Orleans area. The O'Briens were in the bumper reconditioning business for more than 18 years. "It was becoming evident that people were trying everything not to file a claim for auto damage," said Vera. "We did research as to why that was and found that this business was helping folks fight for their rights. We liked it very much!"
They now focus on fighting for the rights of the policyholder either to get diminished value for the damage to the vehicle or the actual cash value for the total loss. "We have found that people simply accept the insurance company offer, leaving lots of value on the table—to the benefit of the insurance company, not them," she said.
When she talks to body shops, she tells them that they have an ally when it comes to getting the insurance companies to pay them for their work. The O'Briens mainly fight for independent shops who don't cater to big insurance companies. "They only answer to their customer—we like that," said Vera. "We hope that the public gets wise about their rights. When they need a little muscle added to their fight, we're here for them."
She said it's an injustice that big insurance companies think they can get away with offering so little to the consumer. "The consumer doesn't have to settle—they have the right to pick their own body shop, they have the right to get what their totaled car is REALLY worth, and they have the right to go after diminished value," said Vera.
She said improper repairs are also a safety issue for families. "They don't have to settle for less than proper repairs either. Big companies won't give you this information; we have to dig it up and point it out and fight for it. That's our public service!"
Pennsylvania
In December 2016, John Hayduk decided to learn more about the possibility of opening an associate location in Pennsylvania. He traveled to North Carolina to train with Walkowiak in January 2017. By February 1, the business was up and running.
"I have been following Billy for several years and I saw a great need in the Philadelphia market and the surrounding area to protect the consumer from unsafe repairs," said Hayduk, the owner and president of Collision Safety Consultants of Pennsylvania.
In July 2016, he was approached by a lawyer about a client's vehicle that was in two accidents while at a dealership. "I took the vehicle in and we did a disassembly," said Hayduk. He found that the front cover was replaced; however, they did not replace the bumper reinforcement that was also damaged. The right side doors also needed to be replaced because the intrusion beams were bent. It cost $16,500 to make the corrected repairs. "The dealer has never said who fixed the car for them. In doing this, they put the client and her children and anyone else riding in that vehicle in danger," said Hayduk. "This was the catalyst for me to do something for the consumer."
John Hayduk
John Hayduk, owner and president of Collision Safety Consultants of Pennsylvania
Since opening his business, he has primarily focused on total loss valuations. In the first 14 days, they also dealt with some poor repairs and started to get referrals for diminished value claims.
Prior to starting the Pennsylvania business, Hayduk was a retired policeman who worked as an estimator in a body shop as well as managed several shops and has been a manager of business development for an auto paint supplier. He has been a licensed appraiser since 1995.
Hayduk tells body shops that he isn't out to find a tape line or a dirt nib. Instead, his goal is to protect motorists from unsafe repairs.
"The industry really needs to remember that our customer is the vehicle owner," said Hayduk. "They are the ones who are counting on us to make sure their vehicles are repaired properly."